Earlier today we shared our full 7 Round 2014 NFL Mock Draft for the Cleveland Browns, now we take a inside look at the entire 1st Round of that draft. We look at who each team selected via the FanSpeak Mock Draft Simulator.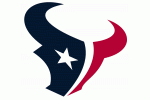 1. Houston Texans
Blake Bortles
UCF, Quarterback
Bill O'Brien sees Bortles as his long term quarterback. the Texans may try to bring in a veteran quarterback such as the Bears' McCown to give Bortles time to develop. The Texans could be interested in Manziel or Bridgewater but O'Brien takes advantage of his long term security to pick the highest ceiling QB to compete with Andrew Luck and the Colts.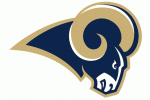 2. St. Louis Rams (from Washington)
Jake Matthews
OT, Texas A&M
Jeff Fisher brings in Matthews, with his family lineage with Fisher's old team the Oilers/Titans, to solidify his offensive line. Matthews can start on the right side with Jake Long on the left. If Long isn't ready, or Fisher sees Matthews as the best bet to protect Sam Bradford, Matthews can force Long to the right side for the first time in his career. Greg Robinson is also a possibility here.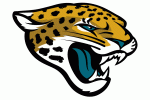 3. Jacksonville Jaguars
Teddy Bridgewater
QB, Louisville
Gus Bradley by passes Clowney to pickup the most pro ready and consistent QB in the draft. Bridgewater could fall to the Browns or farther or could go 1st overall. For the Jags they answer their QB problem long term. Bradley, with his Seahawks history, isn't interested in bust potentials of Bortles or Manziel but sees Bridgewater as the captain of his offense.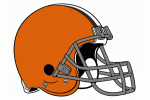 4. Cleveland Browns
Johnny Manziel
QB, Texas A&M
Expect the Browns to draft whichever QB is still left. Best case scenario is only 1 is off the board before they select. Manziel may not be the most stable QB but with Brian Hoyer starting in 2014 it allows Manziel to sit and learn his mechanics and the offense like QBs of the past who didn't get thrown in right away. Manziel could be able to continue his development with the Browns staff and take over next year.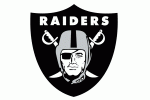 5. Oakland Raiders
Derek Carr
QB, Fresno State
FanSpeak has the Raiders looking for their Franchise guy as well. Carr could go here or to the Vikings with his big arm. The Raiders could look to bring in Clowney here as well but know they need a QB to turn around their franchise. Carr has a lot to prove at the Combine and personal workouts.