With the Super Bowl right around the corner,this Sunday, we give you our last 2014 NFL Mock Draft before the full 32 picks are set. The Browns have now hired their new head coach, Mike Pettine, and most of the defensive staff. Yesterday they brought in the new QB coach, Dowell Loggains, who still could be promoted to offensive coordinator in the on going struggle to put together a coaching staff, as we covered today. In the past we have used the Draft Simulator from Fan Speak, which uses player and position value as well as team need to formulate possible selections for the teams while you select for the team you want. This tool is fun to run multiple simulations, as we have done in the past, to play the what if game. But today we are doing the mock on our own, lets see how it plays out: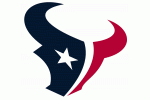 1. Houston Texans
Teddy Bridgewater
QB, Louisville
The Texans select the safe quarterback on the board to start the rebuild. With Bridgewater Andre Johnson's prime years can still be useful, especially with their new head coach and Arian Foster running the ball. Texans could be intrigued by Johnny Manziel or Blake Bortles or could look to add to their dominate defense with Jadeveon Clowney.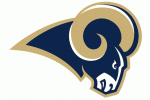 2. St. Louis Rams (from Washington)
Greg Robinson
OT, Auburn
The Rams, with this gifted high pick from the Redskins take Robinson over Jake Matthews. The Rams swing for the fences as Robinson's athleticism is high and could be a dramatic impact player. Matthews is solid but may have a lower upside. The Rams could look at Sammy Watkins but are scared off by his injury history being added to their small, injury prone receivers.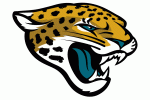 3. Jacksonville Jaguars
Blake Bortles
QB, UCF
The Jags have a choice to make here, pick one of two QBs or all time defensive talent. They chose Bortles as solid, strong and athletic QB to lead their team. The Jags can allow him time to develop without pressure and will look to build the offense around him. Clowney and Manziel are options here as well.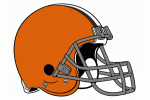 4. Cleveland Browns
Jadeveon Clowney
DE, South Carolina
In a shocking move the Browns select Clowney to go with their improved front 7. Clowney will play defensive end in the 3-4 and could move inside in the hybrid scheme sometimes. Pettine noted that he will play to his players strengths and Clowney is a generational talent similar to Mario Williams and Julius Peppers. The Browns need a QB but can't deny adding the top rated player in this draft.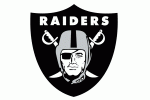 5. Oakland Raiders
Johnny Manziel
QB, Texas A&M
The Raiders decide to take a gamble on Manziel, as coach Dennis Allen realizes his rope is running short. Manziel's personality may be a perfect, perfectly bad, fit with the Black Hole where he would be embraced. The Raiders need a direction for their team and Manziel will for sure give them an identity.