Yesterday we covered Todd McShay's 2014 NFL Mock Draft (Click here for our writeup, full ESPN post is an Insider($) post) and then Mel Kiper Jr.'s Mock Draft (Same Deal as McShay's here )In the past we have used the Draft Simulator from Fan Speak, which uses player and position value as well as team need to formulate possible selections for the teams while you select for the team you want. This tool is fun to run multiple simulations, as we have done in the past, to play the what if game. So if you want to knock out a Mock Draft of your own but don't have time to sit down, like we are here, and do the entire draft then jump over to Fan Speak. Now on to our FoS Weekly Friday 2014 NFL Mock Draft.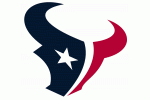 1. Houston Texans
Johnny Manziel
QB, Texas A&M
At this point, the way to early point, we expect this pick to be either Manziel or Jadeveon Clowney. Manziel has been given mid to late first round grades by many in the industry but based on his upside and the need for a franchise quarterback on every team the Texans go with him here. Clowney would solidify their defense while allowing the Texans to pick up a second round QB like AJ McCarron.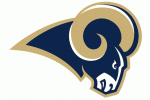 2. St. Louis Rams (from Washington)
Greg Robinson
OT, Auburn
The Rams, with this gifted high pick from the Redskins take Robinson over Jake Matthews. The Rams swing for the fences as Robinson's athleticism is high and could be a dramatic impact player. Matthews is solid but may have a lower upside. The Rams could look at Sammy Watkins but are scared off by his injury history being added to their small, injury prone receivers. Clowney is also an option here but with their front 4 already solid the Rams look to protect Sam Bradford.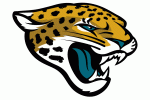 3. Jacksonville Jaguars
Jadeveon Clowney
DE, South Carolina
The Jaguars have a difficult decision here: Draft one of the top 3 QBs or draft a once in a generation defender. With Gus Bradley as their head coach its very possible that the Jags choose Clowney here and build their defense around him. With Clowney causing havoc the Jags can start to duplicate Bradley's Seahawks defense that won the Super Bowl this year. The Jags can go with Chad Henne for another year before looking to add Marcus Mariotta or Jameis Winston next year. This draft is deep in second tier QBs as well so a 2nd or 3rd rounder is not out of the question either.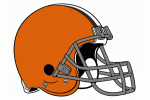 4. Cleveland Browns
Teddy Bridgewater
QB, Louisville
Bridgewater is the safe pick at QB in this draft with many, including Matt Miller of Bleacher Report, swearing by him. While he has a small frame he has shown great accuracy and enough arm strength. The Browns will choose between the lower ceiling/higher floor Bridgewater and the high risk pick of Blake Bortles. Bortles fits the dynamic dual threat QB that this front office has seemed most intrigued by so far. Bridgewater's current resume keeps him here at this time. Is a Geno Smith like fall possible for the once presumed #1 overall pick? Last year at this time Smith was assumed at the minimum in the top 5.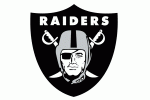 5. Oakland Raiders
Jake Matthews
OT, Texas A&M
The Raiders go with the bedrock tackle to start to have a foundation for their team. Bortles is an option here but the Dennis Allen is looking to save his job and may not be sold on the "prototypical" Raiders QB (that didn't work out well with Jamarcus Russell). Matthews should be dropped in at LT and forgot about for multiple years, similar to Joe Thomas in Cleveland.