Hello and welcome to Bryan Ferrer's annual NFL mock draft! As always these mock drafts are done by what I would do if I was in charge of each franchise. To keep things simple, there won't be any draft pick trading in my mock as that is too tough to predict. Mock 2.0 takes into consideration free agency and without further ado the Houston Texans are on the clock!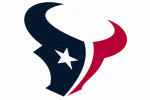 1. Houston Texans
Jadeveon Clowney
DE, South Carolina
Nothing changes here as I would still take Clowney first overall, but the gap is shrinking as selecting a franchise quarterback here is tempting.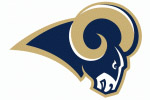 2. St. Louis Rams (from Washington)
Greg Robinson
Tackle, Auburn
It didn't take long for a change to be made from Mock Draft 1.0. Being able to re-sign Roger Saffold in free agency is a great start to help making sure Sam Bradford has time to throw the ball. Drafting Robinson here gives the Rams extra comfort when Bradford drops back in the pocket.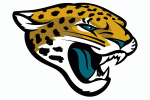 3. Jacksonville Jaguars
Johnny Manziel
QB, Texas A&M
This is without a doubt the way the Jaguars need to go here at 3. The Jags beefed up their defensive front line in free agency and by trading Blaine Gabbert was the icing on the cake to open to the door to draft your franchise QB, "Johnny Football."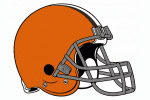 4. Cleveland Browns
Sammy Watkins
WR, Clemson
The Browns essentially swapped D'Qwell Jackson for Karlos Dansby and TJ Ward for Donte Whitner. The addition of Whitner is an absolute great move in free agency. The signing of running back Ben Tate confirms that if I were the Browns I would not draft a running back in round one. Quite frankly, I don't think any team should draft a half back in round one this year especially with the way the NFL has become such a passing league. Drafting Watkins would be the key addition that should give Browns fans realistic expectations of a playoff berth sooner rather than later.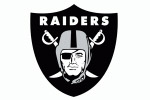 5. Oakland Raiders
Justin Gilbert
CB, Oklahoma State
Strongly considered taking Teddy Bridgewater here, but signing Justin Tuck and LaMarr Woodley are nice additions to Oakland's defense. Here at 5, it's time to focus on that third level on the defensive side of the ball and draft who I believe is the best CB in this class and has untapped potential. Facing the Denver Broncos and San Diego Chargers twice a year is a challenge for any defense.