The season of preparation for the NFL Draft has been full of mystery. For the most part this is due to the outstanding talent base in the first 2 rounds, the Top 4 talents in the draft and then unknown characteristics of the major quarterback prospects. As we get close to the end of March we seem to have no more information today then we did when the season ended. Actually we have more information but less of a clue then when the season ended may be a more accurate description. Free Agency has died down and teams are negotiating with fringe starter level players at this point. So lets take a stab at the first round in our FoS Weekly 2014 NFL Mock Draft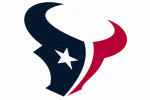 1. Houston Texans
Blake Bortles
The Texans have done a good job of not tipping their hand in regards to this pick. They could go with Jadeveon Clowney, but his fit in Romeo Crennel's system is a concern. They could go with small school Khalil Mack but that would be a risk for a team with a strong defense. They could go with the top player on their board overall which could be Greg Robinson but offensive tackle might not fit the bill. Instead they go with a QB for Bill O'Brien to develop in Bortles. Bortles has the size, athleticism and mindset that should allow him to develop into a solid starting QB in the NFL.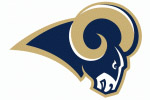 2. St. Louis Rams (from Washington)
Sammy Watkins
The Rams also are now a very interesting team in the first round. Bringing back Rodger Saffold, who they may play at guard, could allow the team to still take a offensive tackle here.Yet Watkins looms large at this point. Pair him with Tavon Austin allows the Rams to really see what Sam Bradford can do. Clowney would be an option here, especially in a trade, as well as Robinson but Watkins is a supreme talent that can't be passed up.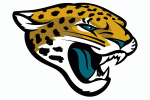 3. Jacksonville Jaguars
Jadeveon Clowney
The Jaguars have added to their defense quite a bit this off-season. In our last Mock we had Mack here but with Clowney slipping the Jaguars snatch him up and count their blessings. They must hope that Chad Henne can hold on to the top spot at QB while a second or third rounder develops. The Jags could entertain trade offers here as well looking to further bolster their roster in a great draft. Clowney would most likely be the pick for the Browns if he falls to #4 so a team knows it has to get over them, with the reality that the Jags, Rams and Texans all could take him way before that.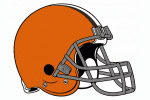 4. Cleveland Browns
Greg Robinson
Ray Farmer and Mike Pettine like quality football players and seem to not be focused as much on need as talent this off-season. They didn't over spend to get a corner, wide receiver or offensive linemen even with those needs. Instead they added solid contributors at different levels of the field that they think can help. Robinson is a stud talent that will solidify the Browns line for years to come. Instead of gambling on a QB that they aren't sold on they take a lineman who can make an impact. It wouldn't be a surprise for the Falcons to try to jump the Raiders here for Robinson in which case the Browns can add more picks and drop only a couple spots.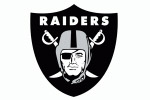 5. Oakland Raiders
Khalil Mack
Trading for Matt Schaub was a play to give the Raiders time to develop a QB. So instead of Johnny Manziel or Teddy Bridgewater the Raiders take a defender who can give their defense an identity. Reggie McKenzie and Dennis Allen know their jobs could be on the line and go for a homerun pick here.