5 Predictions For The 2016 MLB Postseason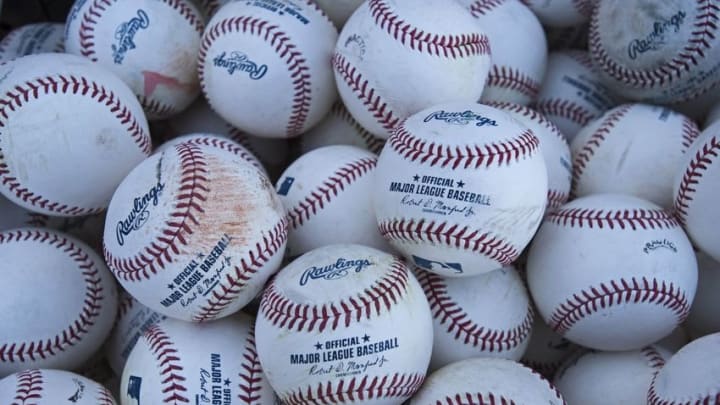 Sep 30, 2016; Kansas City, MO, USA; A general view of a group of baseballs prior to a game between the Kansas City Royals and the Cleveland Indians at Kauffman Stadium. Mandatory Credit: Peter G. Aiken-USA TODAY Sports /
Sep 30, 2016; Kansas City, MO, USA; A general view of a group of baseballs prior to a game between the Kansas City Royals and the Cleveland Indians at Kauffman Stadium. Mandatory Credit: Peter G. Aiken-USA TODAY Sports /
The MLB Playoffs are back! Is this the year for the Cleveland Indians?
It is October. It is time for postseason baseball and the Cleveland Indians are a key component of the event. Every pitch, every at-bat, every game matters.
With the Wild Card games done and the drama they have already had, it is bound to be a postseason we will not forget. The Chicago Cubs won 103 games, the first time the Cubs have won that many games since 1935.
The Cleveland Indians won the central division title for the first time since 2007. For the fifth year in a row, the reigning World Series champ have not made the playoffs. It is going to be a wild and crazy postseason and we are just getting started.
It is another even year, does that mean the San Francisco Giants are going to win it all again? Should they do that, they will have to surpass the top seeded and heavily favorites Cubs at Wrigley.
Teams are hitting strides at just the right time, and some teams are just getting bit by the injury bug at just the wrong time.
After the Blue Jays won in a walk-off fashion, Madison Bumgarner and Noah Syndergaard then had an epic showdown.
Before the divisional series begin, here are five playoff predictions to get you started.