5 reasons Baker Mayfield will lead Cleveland Browns past Baltimore Ravens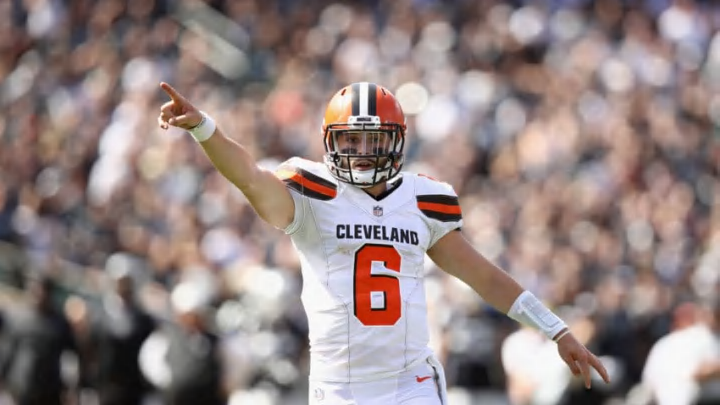 Cleveland Browns Baker Mayfield (Photo by Ezra Shaw/Getty Images) /
Cleveland Browns (Photo by Thearon W. Henderson/Getty Images) /
The Browns can score
The Baltimore Ravens' only loss came to the Cincinnati Bengals in Week 2. Baltimore's defense allowed 34 points to what is the best offense the Ravens have faced to this point.
Baltimore's three victories have come against Buffalo, Denver and Pittsburgh. The Bills may be the worst team in football. The Broncos are inconsistent with Case Keenum at the helm, and Pittsburgh misses Le'Veon Bell.
The Browns are trending upward in this dominant world of 24/7-365 offense the NFL loves so much.
And there's no reason to believe they're going to slow things down behind rookie Baker Mayfield.
Despite a four turnover day, Mayfield still threw for 295 yards and two scores, while running back Nick Chubb gave the Browns another offensive weapon to think about after ripping off two long touchdown runs.
The Browns are actually 10th in the NFL, averaging 25.5 points per game. Who'd have ever thunk it? The CLEVELAND BROWNS are among the top third offensive teams in the league!
Unfortunately, Baltimore's offense is fifth in the NFL with 30.8 points per contest. That number is boosted a tad thanks to the 47 points Baltimore hung up on Buffalo.