Cleveland Indians vs Houston Astros: 5 bold predictions for 2018 ALDS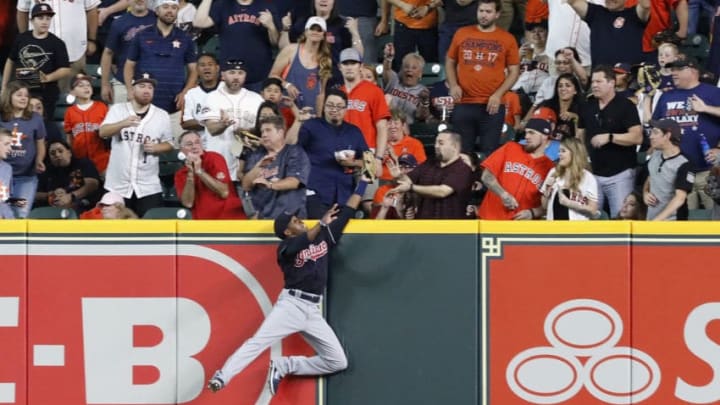 Cleveland Indians Houston Astros (Photo by Tim Warner/Getty Images) /
Cleveland Indians Houston Astros Edwin Edwin Encarnacion (Photo by Tim Warner/Getty Images) /
5. There will be home runs
The Indians struck out the least amount of times in the big leagues this season, while the Astros were right on the Indians tails.
What it mean?
As The Athletic's Eno Sarris put it:
"Making contact is the best way to collect lotto tickets in the postseason."
And the Cleveland Indians homer. A lot.
Three of the AL's top nine home-run hitters reside in the American League in the form of Jose Ramirez (39), Francisco Lindor (38) and Edwin Encarnacion (32). Yonder Alson was 32nd with 23 moon shots, and then there's Josh Donaldson, who was injured most of the year. If healthy, Donaldson is more than cable of hitting 35 homers.
As a team, the Indians were fourth in the AL with 216 homers, while the Astros clubbed 205.
And if these teams don't go long, there's a great chance they'll be hitting for extra bases, with Cleveland posting a .434 snuggling percentage–fourth in the AL, while the Astros slugged at a .425 clip, which was sixth.