Browns: 3 XFL names to watch out for after Houston drubbed Los Angeles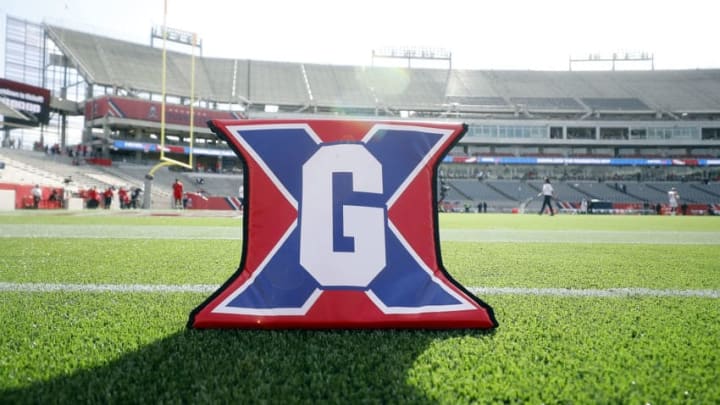 HOUSTON, TEXAS - FEBRUARY 08: XFL atmosphere as he LA Wildcats play the Houston Roughnecks at TDECU Stadium on February 08, 2020 in Houston, Texas. (Photo by Bob Levey/Getty Images) /
The second game of the XFL premiere week-schedule saw four names pop up on film and in the stat lines that the Browns should be keeping an eye on.
As mentioned earlier, the XFL contracts will not be an issue to deal with for NFL teams. As soon as the season is over, players are free to sign anywhere they want if there are offers pending. So that means every player that gets reviewed could easily be in Cleveland or any other of the 31 NFL cities come this summer.
Unlike in the first game of the day, this one wasn't so close, as Houston drubbed Los Angeles in a one-sided affair. The game was close at half time, but penalties and miscommunication lead to Los Angeles falling apart. Houston pounced, behind starting quarterback P.J. Walker and pushed the (somehow) third pro football team in LA back out the door.
Three names popped up in this game that might just be difference makers for the Cleveland Browns in their quest to turn around their franchise after a dismal 6-10 season. With the key portions of the team figured out, depth becomes a priority and these three names could truly prove to be good backups, if not game-changers.
The potential for so many of these players is endless and with the Browns desperate to find players who can make a big impact not just on the field but in the locker room as well, keeping an eye on XFL talent makes sense. So many talented players get past by every day for one reason or another. All it takes is a bit of buzz and that's all it takes for someone to finally give a guy a chance.
So who from the late-game saw their stock rise as these players try and get back to the 'big-leagues'?