Browns: 3 XFL names to watch out for after Houston drubbed Los Angeles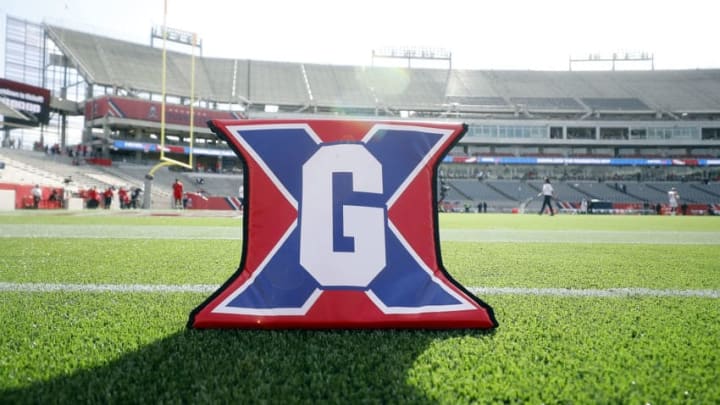 HOUSTON, TEXAS - FEBRUARY 08: XFL atmosphere as he LA Wildcats play the Houston Roughnecks at TDECU Stadium on February 08, 2020 in Houston, Texas. (Photo by Bob Levey/Getty Images) /
HOUSTON, TEXAS – FEBRUARY 08: P.J. Walker #11 of the Houston Roughnecks looks for a receiver against the LA Wildcats at TDECU Stadium on February 08, 2020 in Houston, Texas. (Photo by Bob Levey/Getty Images) /
Houston Roughnecks – QB PJ Walker
Phillip 'PJ' Walker came out of Temple University undrafted and spent about three years with the Indianapolis Colts as a member of their practice squad. The soon-to-be 25-year-old quarterback beat out Michigan State alum Connor Cook to win the starting job for the Houston Roughnecks, and the fans of Houston are thankful he ended up on their squad.
Walker scorched the Wildcats, throwing just under 60% of his completions, for 4 touchdowns, and one interception. He racked up 272 yards in his first night with the red, white and blue and did so in front of a jacked-up home crowd that hung onto his every throw.
Walker, like Cardale Jones from earlier in the day, isn't a guy you're going to bring into Cleveland to be a replacement for Baker Mayfield. Mayfield is the guy, some fans just need to deal with it. Yet, Walker showed in this game that he has the capability of being a big-time passer in the pro-ranks. The only question is if it'll be for the XFL, the NFL, the CFL or that league in Japan. Consistency is the name of the game and Walker, like every other player on these lists, needs to show that he can be consistent.
Walker isn't a world-beater in speed, like Jones and the aforementioned Spruce, Walker only ran a 4.79 40-yard dash. He's got good footwork and showed in the game against L.A. that he can evade as needed but Lamar Jackson and Josh Allen he isn't. He's certainly capable of being a back-up if today was any indication of what he's capable of.