Cleveland Cavaliers: 4 biggest mistakes since winning 2016 NBA title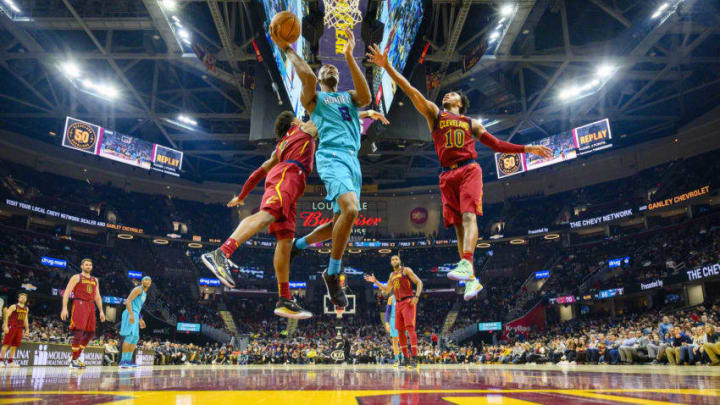 Cleveland Cavaliers Darius Garland, Collin Sexton. (Photo by Jason Miller/Getty Images) /
Cleveland Cavaliers Kyrie Irving (Photo by Paul Bereswill/Getty Images) /
1. Trading Kyrie
It was the summer of 2017 when the Cleveland Cavaliers traded Kyrie Irving to the Boston Celtics for a future first-round draft pick, Isaiah Thomas Jae Crowder and Ante Zizic.
Cavs Country tried to talk themselves into the deal. Thomas was coming off a major injury, but Mighty Mouse was an All-Star caliber player. Jae Crowder? A very good role player…exactly the type of guy the Cavs would need to compete with the Warriors.
When Thomas got healthy midway through the season, he lasted all of 15 games before being shipped to the Lakers in the deal that brought on Larry Nance Jr., Jordan Clarkson and George Hill.
Crowder looked like a guy who forgot to play, not the tough, gritty wing that had given the Cavs' fits when he was a member of the Celtics.
The Cavs, who possessed a once-in-a-generation talent  in LeBron James, willingly took the loss on a trade while still trying to contend for a world championship. The best asset Koby Altman acquired in that deal was the Brooklyn pick, and that didn't help in June when the Cavs were swept in the Finals.
In Boston, Irving looked stellar until suffering a knee injury. Now, he's one of the most injury-prone players in the NBA, who's hurt again after re-aggravating a shoulder injury.
Would it have worked out? We'll never know, but with that said, the Cavs voluntarily got worse heading into the final year of James' contract when they should've been going all out to win their second title in three years.