Cleveland Cavaliers: 4 biggest mistakes since winning 2016 NBA title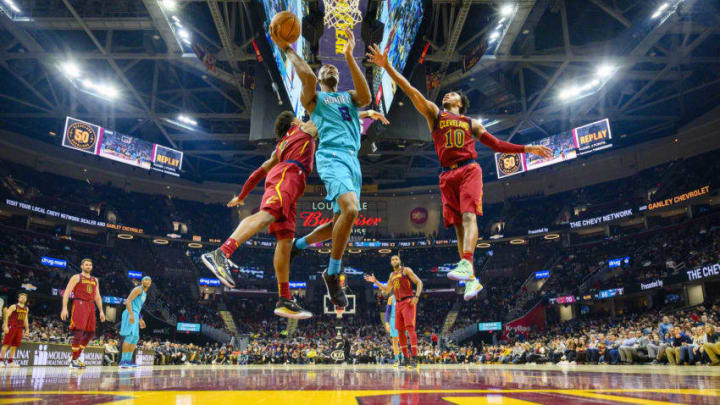 Cleveland Cavaliers Darius Garland, Collin Sexton. (Photo by Jason Miller/Getty Images) /
Cleveland Cavaliers (Photo by Sarah Stier/Getty Images) /
2. Not trading the Brooklyn pick
The Cavs' were rumored to be in all kinds of trade discussions leading up to the 2018 NBA trade deadline. With the Brooklyn pick in hand, they could've easily brought in some talent to help the squad.
Fearing a massive collapse that comes when James goes into his free-agent year, Cleveland held the pick, rather than move it in an effort to win at all costs with LBJ on the roster.
Owner Dan Gilbert and Altman thought they could get ahead of the curve on a rebuild should James leave, while avoiding the losses that came during the Jamario Moon era.
Hindsight says trading the pick was wrong, but there was a healthy sect of the fan base that favored the decision to keep the Brooklyn pick. History shows us that Irving was the best player in the deal, so there's no debate about it: The Cavs lost the trade.
And despite all the planning to keep the roster afloat even with James' move to the Lakers, luck cursed the Cavs. The lottery balls didn't come up for Cleveland, as the Brooklyn pick resulted in the eighth selection.
Luka Doncic went third to the Hawks, and was traded to the Mavs. If Cleveland comes out of the night with Doncic on the roster, everyone feels different about the direction of the franchise.