Cleveland Indians: Opening Day still not sold out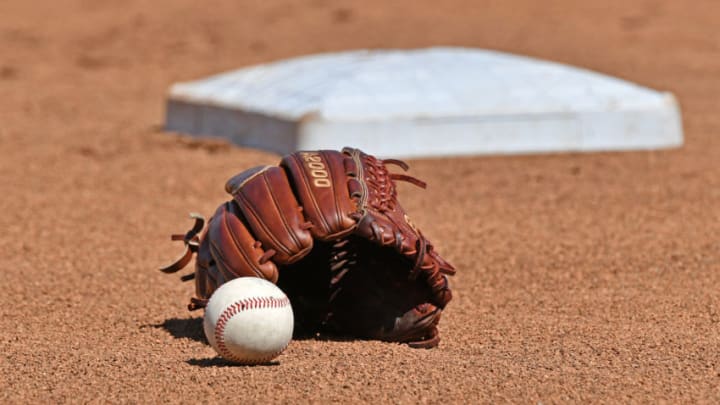 Cleveland Indians (Photo by Peter Aiken/Getty Images) /
After a week, the Cleveland Indians have yet to sell out Opening Day, as the organization is set to play its earliest opener in franchise history.
It's the first day of March and you can still get a ticket to watch the Cleveland Indians' on Opening Day on March 26.
Without a doubt, the date has a lot to do with the ticket availability. The Indians have been playing baseball for over 100 years, and March 26 is the earliest Opening Day date in the franchise's history.
You've got to be super motivated to sit outside and watch a baseball game–in March– in Cleveland. No one knows better than northeast Ohioans that it's possible to experience every season in a day, especially at this time of year.
The Indians have sold out every home opener since the stadium previously known as Jacobs Field opened in 1994. Last year, the Tribe sold out in an hour. Tickets have been on sale for a week now, and there's plenty of seats to choose from on the Indians' website.
The cheapest ticket available is a $57 spot in the upper reserve, but you can get a $225 infield club seat if so desired.
Opening Day is a festive atmosphere, and can best be described as a baseball game with a football tailgate  vibe.
The game is set to start earlier this season, with a 1:10 p.m. start time. Usually the first pitch comes around 4 p.m, and fans are freezing by the time the final out is recorded.
For what it's worth, the average high on March 26 is around 50 degrees, but if the sun's not out, get ready to freeze.
The Indians' believe the game will eventually sell out, but attendance will be worth watching this season as ownership again scaled back the payroll, trading two-time Cy Young Award winner Corey Kluber for a reliever who's currently injured.
The bad PR surrounding the Indians going cheap on re-signing a once in a lifetime player, Francisco Lindor, has undoubtedly angered some fans as well, and that may factor in at the gate.
While the Indians have struggled with attendance during their most recent contending years, the organization is usually one of the most watched teams, in terms of regional cable ratings.
Don't get me wrong, going to games is a blast, especially Opening Day, but I can see the opposing point of view on this one. Dropping over $200 for seats where the players look like ants is a lot to ask when you could be sitting in the snow.
Here's hoping the Tribe sells out and the Indians actually get the game played. Opening Day is one of the funnest times of the year, and getting off on the right foot always beats the alternative.