Cleveland Browns: 5 worst NFL Drafts since 1999 ranked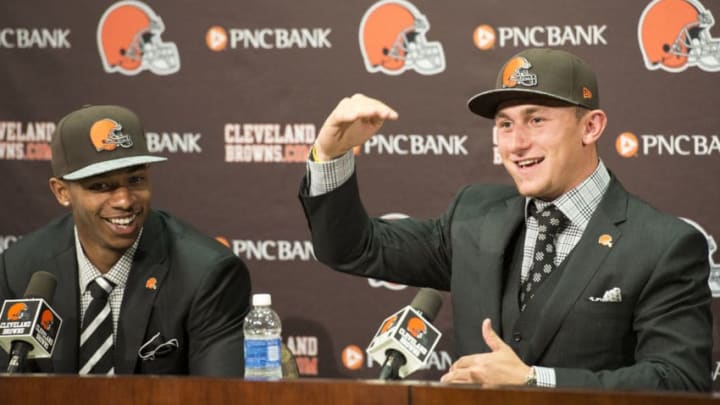 Cleveland Browns Johnny Manziel (Photo by Jason Miller/Getty Images) /
Cleveland Browns Kellen Winslow. (Photo by Joe Robbins/Getty Images) /
4. 2004
Then head coach Butch Davis had special affinity for players from the University of Miami, and this flaw proved to be fatal, as the Browns' greatest enemy of the expansion era was borne out of this draft.
Kellen Winslow Jr. was an exceptional college player and a sign of what was to come for the future of the tight end position. He was athletic, could catch and promised to be a match-up nightmare for defenses.
That said, this selection is the kind of thing that keeps analytics guru Paul DePodesta up at night. Not only did the Browns use the sixth overall pick to select a tight end, but they traded up a spot to get him!
All the while, the Pittsburgh Steelers were waiting patiently at No. 11 to select Ben Roethlisberger, a player whom haunts the Browns, and will probably continue to do so until he finally retires.
Apparently, Davis thought everything was just fine with the QB room in Berea with Jeff Garcia tapped to lead the way. The former Hurricanes coach did make a play for a quarterback–in the fourth round–selecting Luke McCown.
Winslow's career immediately started on a  downward trend. He broke his leg on a kickoff return against the Cowboys early in the season. Why was he in? It's still a head scratcher. Winslow then was involved in a motorcycle accident, causing him to miss the entire 2005 season.
Like Derek Anderson and Braylon Edwards, Winslow had a Hayley's Comet season in 2007, catching 82 passes for 1,1106 yards. Two years later, he was playing in Tampa.
Sean Jones was the other notable player in that draft and was probably the most consistent talent cultivated from that crop, as he picked off 14 passes between 2006-2008. He never saw a second contract with Cleveland and bolted for Philadelphia.