Cleveland Browns new uniforms: 4 things they got right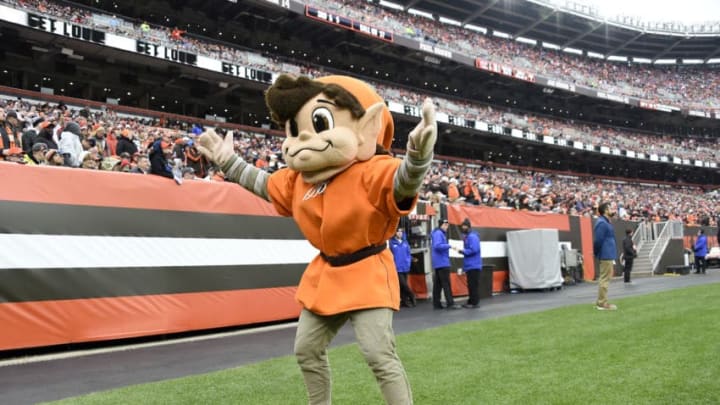 Cleveland Browns (Photo by Jason Miller/Getty Images) /
Cleveland Browns /
Three things the Cleveland Browns got right, with the unveiling of their new uniforms just ahead of the 2020 NFL Draft.
The Cleveland Browns unveiled their new uniforms, hyping a throw back to the days of Otto Graham, Jim Brown and Bernie Kosar.
For fans quarantined at home, the news of a new uniform was a welcomed appetizer to keep us distracted just ahead of the 2020 NFL Draft.
While there are some things the Browns didn't get right with the new look, they mostly got it right, as our Chad Porto shared.
In particular, the Browns knocked these three aspects of the uniform out of the park.
1. If it ain't broke, don't fix it
If you were born in the early 1980s, congratulations, you're a part of the last generation of fans who experienced winning.
At 37, I'm a part of this demographic, and while I don't remember every throw Bernie Kosar made, I do remember going to Browns watch parties, my mom making cookies she called dog biscuits, aunts making Browns' themed necklaces and just a general excitement around the team.
I was six the last time the Browns played in the AFC title game, but I remember, and I was forever hooked.
So to see the Browns throwback to the days of Kosar, Clay Mathews, Mack and Byner was just fine by me.
That's not to say I didn't appreciate ownership's effort to try some new uniforms five years ago. As you get older, you tend not to sweat the small stuff in life, and the uniform of you favorite football team is one of those things.
I was an ardent defender of an outdoor stadium back when the Browns were re-born in and 1999, because, after all, "That's how football's supposed to be played!" Stupid me. Everytime I got to a game in December, I year for a controlled climate and being comfortable. For the $7,000 they charge per ticket, is it too much to ask.
Back to the uniforms. The combination the Browns went back to, time tested and history approved. The organization mostly got it right.