Cleveland Browns: 5 reasons Browns will upset Ravens in Week 1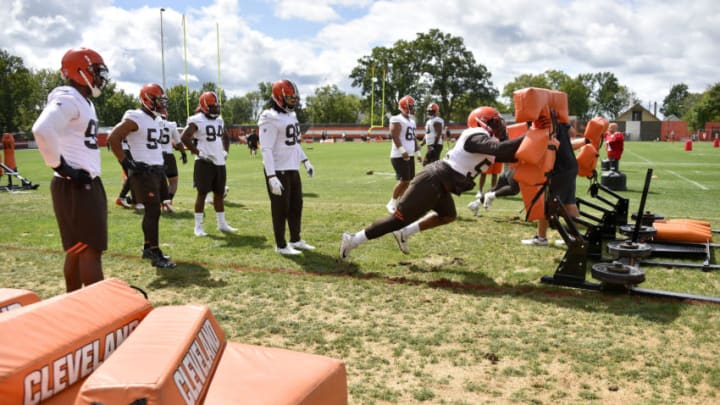 Cleveland Browns Myles Garrett. (Photo by Jason Miller/Getty Images) /
5 reasons the Cleveland Browns will stun the Baltimore Ravens in Week 1.
The Cleveland Browns and Baltimore Ravens get right down to AFC North business in Week 1, in what's sure to be a season unlike any other as the COVID-19 pandemic continues to impact our daily lives.
At least there will be football to watch, and card carrying members of the Dawg Pound throughout the world are hoping the Browns finally shock the world and earn a berth in the Super Bowl.
Wishful thinking? Absolutely. I'll take a record over .500 to start and a playoff berth to go along with it.
Anyway, as it usually goes, the 2020 season kicks off another new era in Browns football, as Kevin Stefanski begins his career as a head coach, while Andrew Berry watches his first game as the man in charge of putting the roster together.
Ahead of kickoff, we all know the history by now. The Browns haven't won a Week 1 game since 2004, when the Jeff Garcia led-Brownies knocked off Baltimore at what was then Cleveland Browns stadium.
It's been loss after loss since, and while I'm not placing as much importance on Game 1 as I have in the past, a win here could really set the tone of the rest of the season.
Here's five reasons why the Browns, listed as an 8-point underdog on one betting site, can pull off the upset in Week 1.