Cleveland Browns: 5 reasons Browns will upset Ravens in Week 1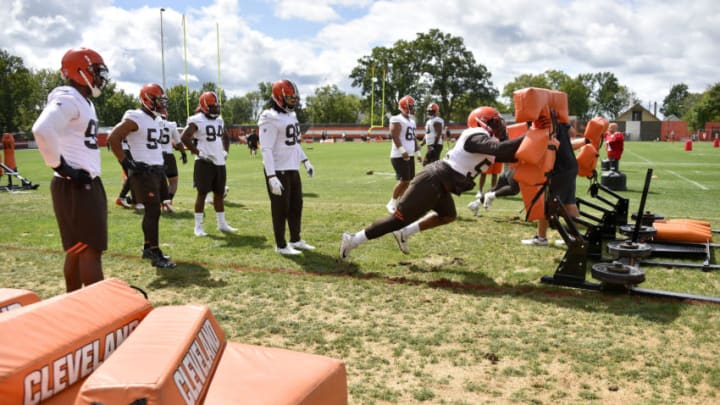 Cleveland Browns Myles Garrett. (Photo by Jason Miller/Getty Images) /
Cleveland Browns Baltimore Ravens (Photo by Patrick Smith/Getty Images) /
2. Ravens veering from what they do best
To take the next step as an offense, the Ravens are appearing to steer away from their bread and butter, which is rushing the ball with Lamar Jackson, or setting up passes to his tight ends.
Per ESPN Cleveland's Tony Grossi, Baltimore and coach John Harbaugh are intent on stretching the field.
Sure, Lamar Jackson only threw one interception in a ll of training camp this summer, but he's hardly the quarterback that comes to mind when you start thinking of a precision artist in the pocket.
There was a play last season from the Browns romp of the Ravens in Baltimore where Jackson had a man wide open the sideline. If he'd make a somewhat accurate throw, it would've easily been a touchdown. Instead, Jackson's receiver had to leap for the ball and landed with a foot out of bounds.
Lamar Jackson is one of the most exciting players in football, but until he proves otherwise, he's got a lot to prove from the pocket.