Cleveland Browns: 5 reasons Browns will upset Ravens in Week 1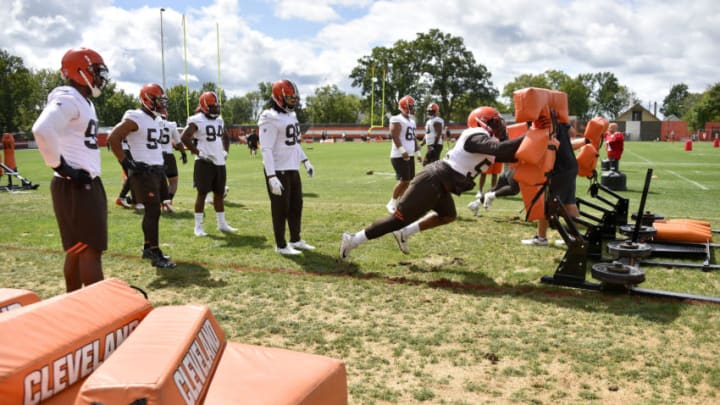 Cleveland Browns Myles Garrett. (Photo by Jason Miller/Getty Images) /
Cleveland Browns (Photo by Maddie Meyer/Getty Images) /
5. No Fans
Baltimore is an extremely difficult place to play, and while the Browns spanked the Ravens during their visit there last season, the home-field advantage in 2020 has basically been wiped out.
While the Browns will be able to host 6,00 fans in Week 2 against the Bengals, Baltimore is one of the teams that won't allow any spectators, at least in the early going.
There will still be pre-recorded crowd noise, as teams without fans must play prerecorded crowd noise at 70 decibels, through their public address system, according to the Baltimore Sun.
OK, not the same. And really, watching how teams perform without fans is going to be one of the intriguing storylines to watch.
Baseball's doing it, but stadiums can be relegated to a chatter even with fans when the action gets boring. In the NFL, every play gets fans riled up.
It's going to be a strange site, and if your worried about the Browns being impacted, the Ravens are going though the same thing, as well, as Lamar Jackson said he's never played a game without fans in the stands.
We all wish that place was loaded with fans and things would get back to normal, but neutralizing that stadium, in theory, should be a better bet for the Browns on Sunday.