Cleveland Browns; Tony Grossi's 2021 offseason grades for AFC North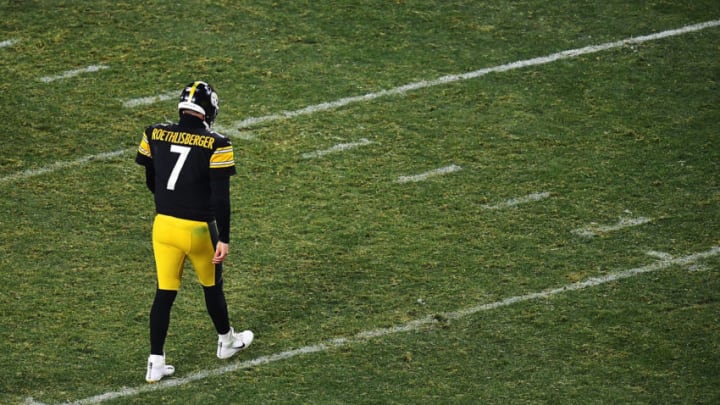 Cleveland Browns (Photo by Joe Sargent/Getty Images) /
Cleveland Browns (Photo by Wesley Hitt/Getty Images) /
Grossi's grade: B-
Baltimore so wants to turn Lamar Jackson into a passer that they used another first-round pick on wide receiver Rashod Bateman. They also added a nice prospect in Georgia's Tylan Wallace in the fourth round.
They had the same plan last season, but quickly threw the scheme into the fire when it became clear they were going to need to lean on Lamar Jackson's legs to make a run at the Super Bowl.
It worked, but as Grossi noted, Baltimore knows this type of play from their quarterback isn't sustainable.
Up front, Baltimore didn't do its quarterback any favors, trading Orlando Brown Jr. because he wanted to become a left tackle. They replaced him with Villanueva (Steelers). Grossi called the transaction "a severe downgrade."
To make up for losing Yannick Ngakoue, Baltimore drafted Odafe Oweh out of Penn State, a talent routinely mocked to the Browns in the pre-draft predictions. That said, Oweh didn't have a sack lat season. He's a player drafted on potential, and it will be interesting to see how long it takes him to earn regular snaps.
Fair? The Ravens are already good, and they made a key under-the-radar move by acquiring TE Joe Oliver from Jacksonville. They're counting on Oliver, who's played four games in two years because of injures, to complement No. 1 TE Mark Andrews.