Predicting the Browns 53 man roster ahead of the final week of cuts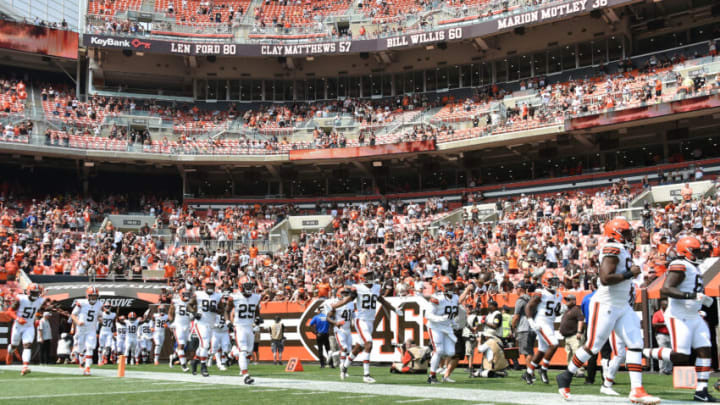 Cleveland Browns (Photo by Jason Miller/Getty Images) /
We're predicting the final 53 players for the Browns 2021 regular season.
The Browns are looking ahead to the regular season with a lot of hype and hope. The team is a strong contender for the Super Bowl if the defense is as improved as fans and team personnel hopes it is. The offense should be as good as last year and barring any catastrophic injuries, the team should be set to make a lot of noise this year.
Part of making that noise is constructing the best team possible. The Browns, and every other NFL team, entered the preseason with 90 players on their roster. The NFL rules allow only 53 players on the active roster and another 12 on the practice squad. That's 65 total players. Cutting 25 guys is not an easy task, and that's assuming you aren't monitoring other teams, getting ready to poach talent from them as well.
With so few roster spots, it's hard to know who to keep and who to cut. That's why this article exists, to help the Browns know what the right answers are.
We've seen enough after two games to know who's ready and who's not. This is not a team that's rebuilding, it can't afford to keep guys who aren't helping the team in an obvious and direct manner. Potential is only good enough to get people fired. We need results.
This prediction is the best-built team possible out of the players on hand. Everyone on this team has shown to be good enough to warrant their spot, or at the very least, better than the other options that they played alongside.
More than likely some of these players aren't going to make the team that we predicted. They'll likely be replaced by a couple of players that come over after other teams make their final cut. Trying to factor in over 800 possibilities is maddening and it's not happening. So we're just looking at the best fits from the Browns' current roster, and not from the other 31 other teams as well.