Cleveland Browns: 6 things Browns got right, wrong vs Texans in Week 2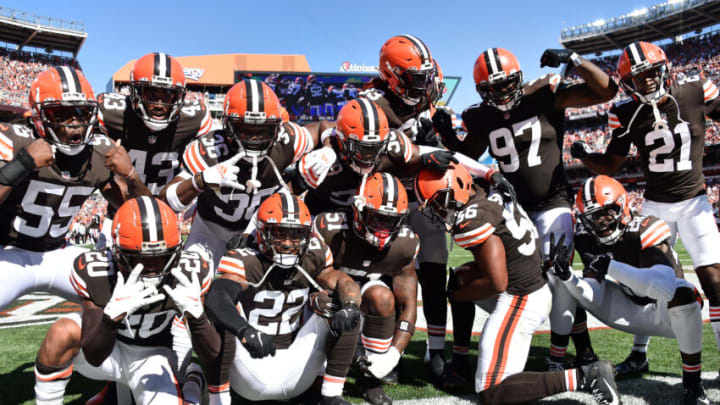 Cleveland Browns (Photo by Jason Miller/Getty Images) /
Cleveland Browns (Photo by Jason Miller/Getty Images) /
2. Cleveland Browns got wrong: Still waiting on D
This game looked to turn heavily in favor of the Browns after Demetric Felton busted a 33-yard screen pass for a touchdown.
And then…the defense got on the field, allowing Houston to run a 16-play, 75-yard touchdown drive that ate over eight minutes of clock.
It was painful to watch as the Texans were content to chew up small chunks of yardage. The big damage came on a play when rookie corner Greg Newsome didn't even attempt to turn around to look for a ball thrown his direction. The Texans went from from Cleveland's 42 to the 15 as a result of the foul.
Six plays later, Davis Mills threw his first professional touchdown pass.
The defense received huge upgrades during the offseason, but the fan base hasn't seen that translate into production on the field. You barely heard Myles Garrett's name all day. Denzel Ward was giving receivers eight yards of cushion. Where the heck was JOK? He was out there, I think.