Cleveland Browns: 6 things Browns got right, wrong vs Texans in Week 2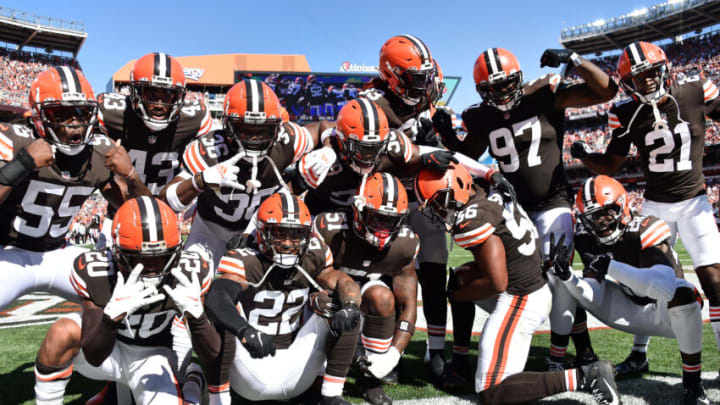 Cleveland Browns (Photo by Jason Miller/Getty Images) /
Cleveland Browns Kareem Hunt (Photo by Jason Miller/Getty Images) /
5. Cleveland Browns got right: Back to running
After Tyrod Taylor strolled into the end zone to put the Texans up 14-7, it was pretty evident what the Browns needed to do: Run. The. Ball.
Kevin Stefanski must've heard me all the way from the farm in Southwest Ohio, because with Mayfield healthy and back in the game, he pounded the ball with Nick Chubb and Kareem Hunt in a drive that culminated with Mayfield rushing the ball in for a touchdown.
Chubb added 43 yards on four carries during the drive. Kareem Hunt added two more rushes for 13 yards. In between, Mayfield connected on passes to tight ends Harrison Bryant and David Njoku.
Add it all up: 10 plays, 75 yards and the Browns ate just under five minutes of clock. That's Cleveland's offense at its best.
In the first half, Chubb and Hunt combined for 72 yards on 13 carries.