Earlier today we posted our 7 Round 2014 NFL Mock Draft for the Cleveland Browns. That Mock allowed for stud defender Jadeveon Clowney to be available to the Browns at #4. We don't believe that will be a possibility when the draft rolls around, the Texans could take him #1, the Rams could take him or trade with someone to take him and the Jaguars also could decide to bring in Clowney. As such we rolled out the FanSpeak Simulator again for this afternoon's 1st Round Mock Draft. It feels like we are getting more and more information as Pro Days start and teams put together their draft boards. Quarterbacks may not dominate the Top 5 as once expected. The talent of the draft is as deep as previously thought, or deeper, and teams with multiple picks, the Browns particularly, should "win" the draft. Now on to our First Round Mock Draft: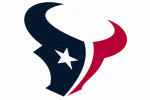 1. Houston Texans
Blake Bortles
The Texans roll the dice on Bortles here. Bortles has the physical tools and mental makeup to be a high quality quarterback in the league. Bill O'Brien may think he has the touch to make Bortles a star Franchise guy, and he might be right. The Texans seem to be down to Bortles or Clowney but anything is possible as we trudge along to the draft.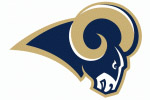 2. St. Louis Rams (from Washington)
Greg Robinson
This is a pick that just makes a ton of sense. Robinson is a high upside player that could be around for years and also make an impact immediately. The Rams could start him off at right tackle before replacing Jake Long with him, or could make the switch quickly. Clowney has a chance to go here as does Sammy Watkins but Robinson is a sure bet with huge upside and helps the Rams now.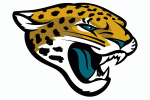 3. Jacksonville Jaguars
Jadeveon Clowney
The Jaguars have 2 QB options here but decide to stick with Chad Henne. Clowney is a once and a generation talent on defense that Gus Bradley should be able to keep motivated. Almost nothing in free agency could make the Jags decide against Clowney, only their desire for a QB could do that. They could also look to move this pick for someone looking to move up for Clowney.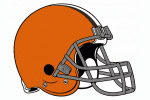 4. Cleveland Browns
Sammy Watkins
The Browns could draft Johnny Manziel or Teddy Bridgewater but the tendency at this point is leaning towards Watkins. Free agency could greatly impact this pick. If the Browns pick up a big time wide receiver they could swing towards one of the tackles or back to one of the QBs. Bridgewater and Manziel have their strengths and weaknesses but both have strong backers in the scouting world.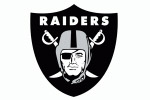 5. Oakland Raiders
Teddy Bridgewater
Bridgewater would give the Raiders stability that they haven't had in years. He could push Terrelle Pryor in his first year then take over the following, or could be the starter right out of the gate. The Raiders don't have a great deal of weapons but do have a boat load of cash to spend in free agency.