Cleveland Cavaliers: 4 biggest mistakes since winning 2016 NBA title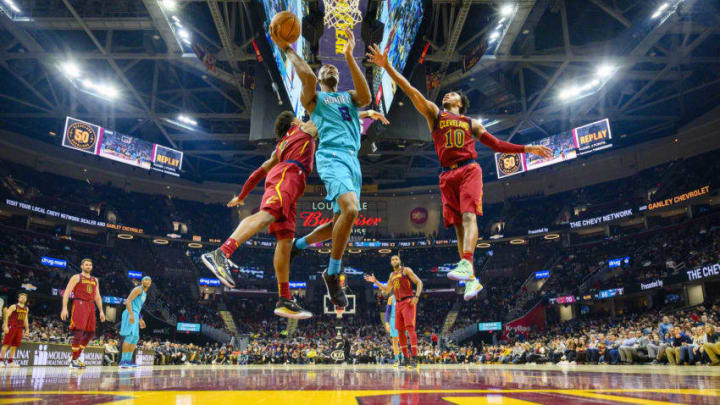 Cleveland Cavaliers Darius Garland, Collin Sexton. (Photo by Jason Miller/Getty Images) /
Cleveland Cavaliers (Photo by Jason Miller/Getty Images) /
3. Paying Love
Re-signing Love was another piece of welcomed news among the Cleveland fan base mostly because he's a player who can put up stats, plus, he's a key link to the 2016 championship squad.
We're fans, though. We're blinded by bias. We didn't want to see the embarrassment of losing 26 in a row. We believed the Cavs' spin, that they were going to be a competitive playoff team.
We were wrong, and they were wrong, and in being so wrong, Cleveland overpaid Love, by signing him to a four-year, $120 million extension.
When healthy, Love's been a really good player for the Cavs, but he was always the third wheel in the big three. He's never proved the ability to carry  franchise on his own, dating back to his time in Minnesota.
We saw the harsh reality of how the Cavs view Love, and how the rest of the league views him at this past trade deadline. It was speculated that Cleveland believes Love is an elite player, and when the Cavs' weren't getting "elite" offers, such as a first-round pick, the organization opted to keep him.
If a guy is an elite talent, you pay him whatever it takes. If a guy isn't the player he used to be, you don't want to take on his over-inflated contract.
He's only in the first year of his extension and he's been grumpy. Really grumpy. It's been speculated that he was one of the Cavs' bashing Beilein earlier in the season. Hopefully he can trend his trade value in the right direction under Bickerstaff.