Indians: Aaron Civale gave fans a taste of what to expect in 2022
Aaron Civale is back with the Indians.
Aaron Civale returned to the team with a solid outing against the Minnesota Twins on Tuesday night. While the team fell 3-0 to the Twins, the Tribe showed fans what to expect from their ace-level starter in Civale.
The outing against the Twins was the first action Civale saw in over two months, with his last start being on June 21. Civale showed little rust but was limited in how much he threw, tossing just 78 pitches across 4 and 2/3 innings. During his first game back, Civale gave up just three hits and a walk which altogether resulted in a single run being given up. Despite the lone run, Civale showed an impressive ability to locate pitches, racking up six strikeouts in less than five full innings of work.
While Civale didn't get the win last night, that falls mostly on the offense. While the offense has power, they lack discipline or consistency as a unit.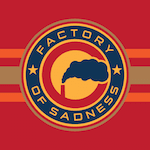 Want your voice heard? Join the Factory Of Sadness team!
Write for us!
Aaron Civale will be one of those to rely on in 2022 for the future Guardians
2022 will be a big year for Cleveland baseball, and as the Indians transition into the Guardians, the team will need to rely on their best players to get back into the playoff chase. Civale is going to be one of those guys.
He gave everyone a taste of what he's capable of coming off of an injury, proving that, unlike some pitchers, his early success with the team has been anything but a fluke. The good news about Civale is that he's not as reliant on the strikeout as guys like Shane Bieber and Corey Kluber are, which shows you that he's more about the consistent pounding of the edges and more reliant on exact location than over-powering stuff.
Merritt Rohlfing of CoveringTheCorner.com compared Civale to a latter-version of Greg Maddux and while that's a fair comparison, it may not be completely accurate. While Civale isn't Maddux (who is?), we haven't seen the best of Civale yet. It's very possible, albeit not that likely but possible, that Civale can be this generation's version of Maddux.
Or at the very least, a Cy Young contender in the mold of Maddux.