Cleveland Browns: 6 things Browns got right, wrong vs Texans in Week 2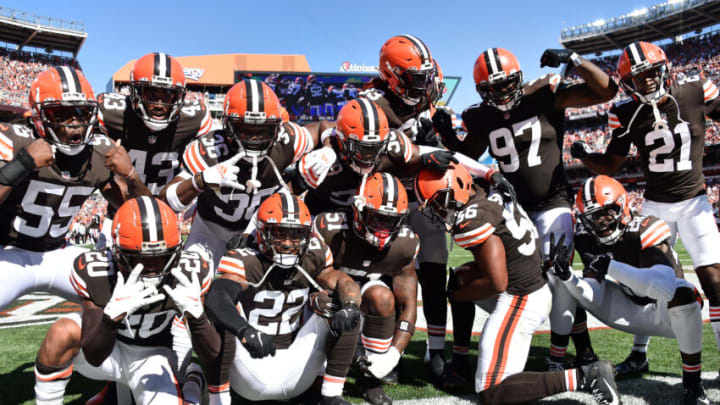 Cleveland Browns (Photo by Jason Miller/Getty Images) /
Cleveland Browns (Photo by Jason Miller/Getty Images) /
The Cleveland Browns made good on predictions to beat the Houston Texans, earning a 31-21 victory at First Energy Stadium on Sunday.
The first half played out closer more than any of us could've expected, as Tyrod Taylor looked like he was going to be a headache all day. Cleveland's 2018 opening day starting quarterback looked like he was playing with something to prove against his former team.
Through misdirection, play-action passing and Taylor's ability to run with the ball, Cleveland's defense looked surprisingly bad going up against what we thought was a lesser opponent.
Even with the Browns looking for from superb, the game was knotted at 14 at the half.
A surprise start to the third quarter gave us Davis Mills under center for Houston. Taylor left the game with a hamstring injury. This changed the complexion of the game–for awhile, anyway. We were all holding our breath after Mills and the Texans came within three points of the Browns early in the fourth quarter.
It wasn't pretty, but the Browns were supposed to win this contest and ultimately got it done.
Here's three things the Browns got right and three things they got wrong in victory.